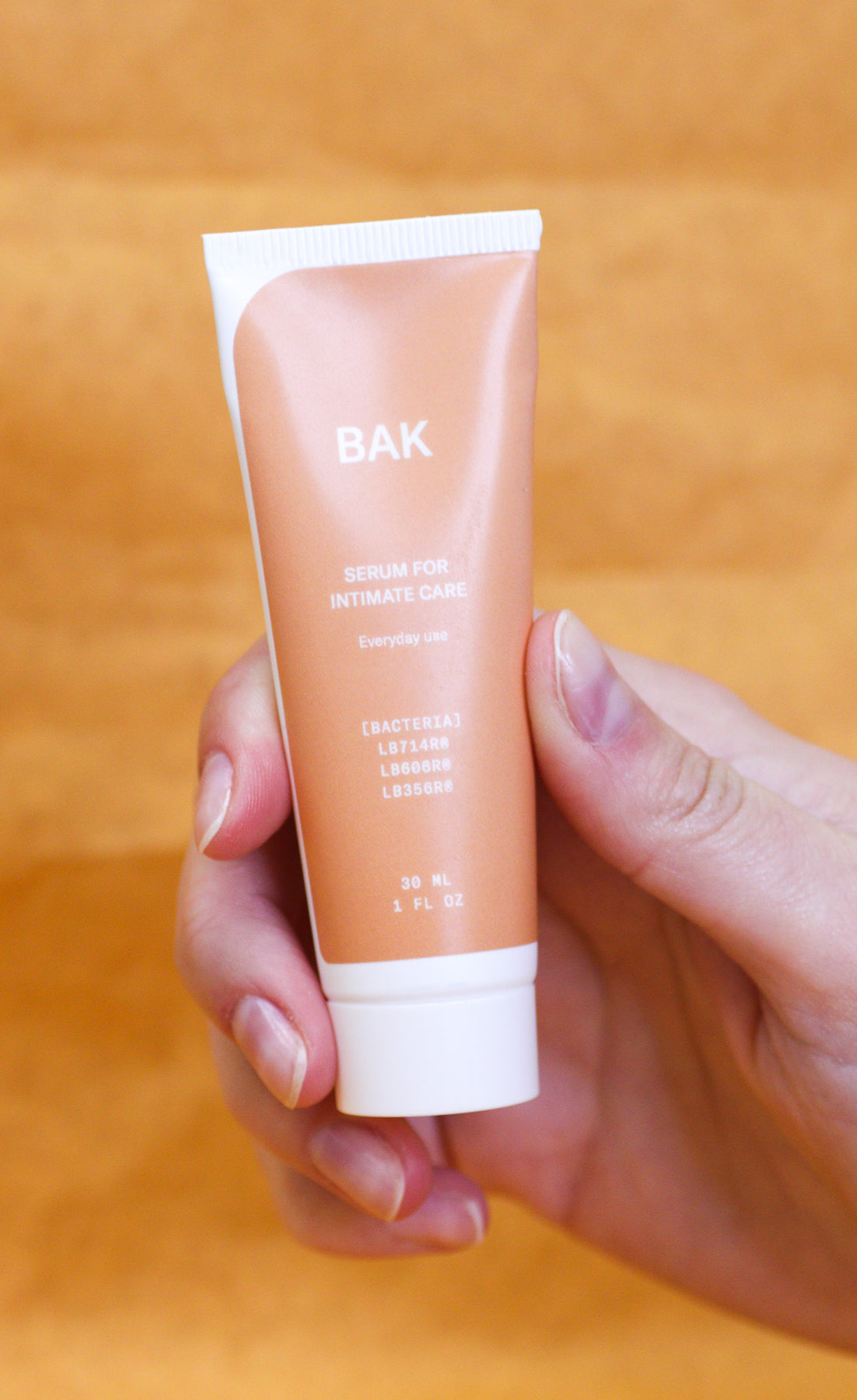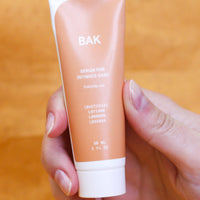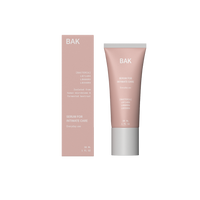 BAK Serum for Intimate Care
Suitable for daily use, BAK Serum for Intimate Care is designed to restore the microbiome and improve the wellbeing of the intimate area. 
Probiotic, natural, vegan, and organic 

Free of unwanted chemicals

Reduces symptoms of imbalance in the intimate area 

Suitable for daily care and balancing of the microbiome
Crystals Of Probiotics: The fine crystals that you may notice in the serum contain the probiotics. They will dissolve upon contact with your skin to release the good bacteria.

How To Use: Apply a pea-sized amount of the serum 1-2 times a day on the vulva. Not for internal use.

Store Probiotics Cool Until First Use: When unopened, keep the probiotic serum in the fridge (2-8 °C) to maximize shelf-life.

Once opened, store the product at room temperature. The product will maintain maximum efficacy for the first three months after opening.
Helianthus Annuus [Sunflower] Hybrid Oil, Brassica Campestris [Rapeseed] Seed Oil, Simmondsia Chinensis [Jojoba] Seed Oil, Rhus Verniciflua Peel Cera*, Stearyl Stearate**, Copernicia Cerifera Cera**, Rhus Succedanae Fruit Cera [Japanese Hazenoki Tree], Cetearyl Alcohol*, Myristyl Alcohol*, Caprylic/Capric Triglyceride*, Lactobacillus crispatus LB714RTM, Pediococcus pentosaceus LB606RTM, Lactiplantibacillus plantarum LB356R® [Probiotics], Tocopherol [Vitamin E], Helianthus Annuus [Sunflower] Seed Oil
*[Veggiesoft complex]
**[Vegetable beeswax]