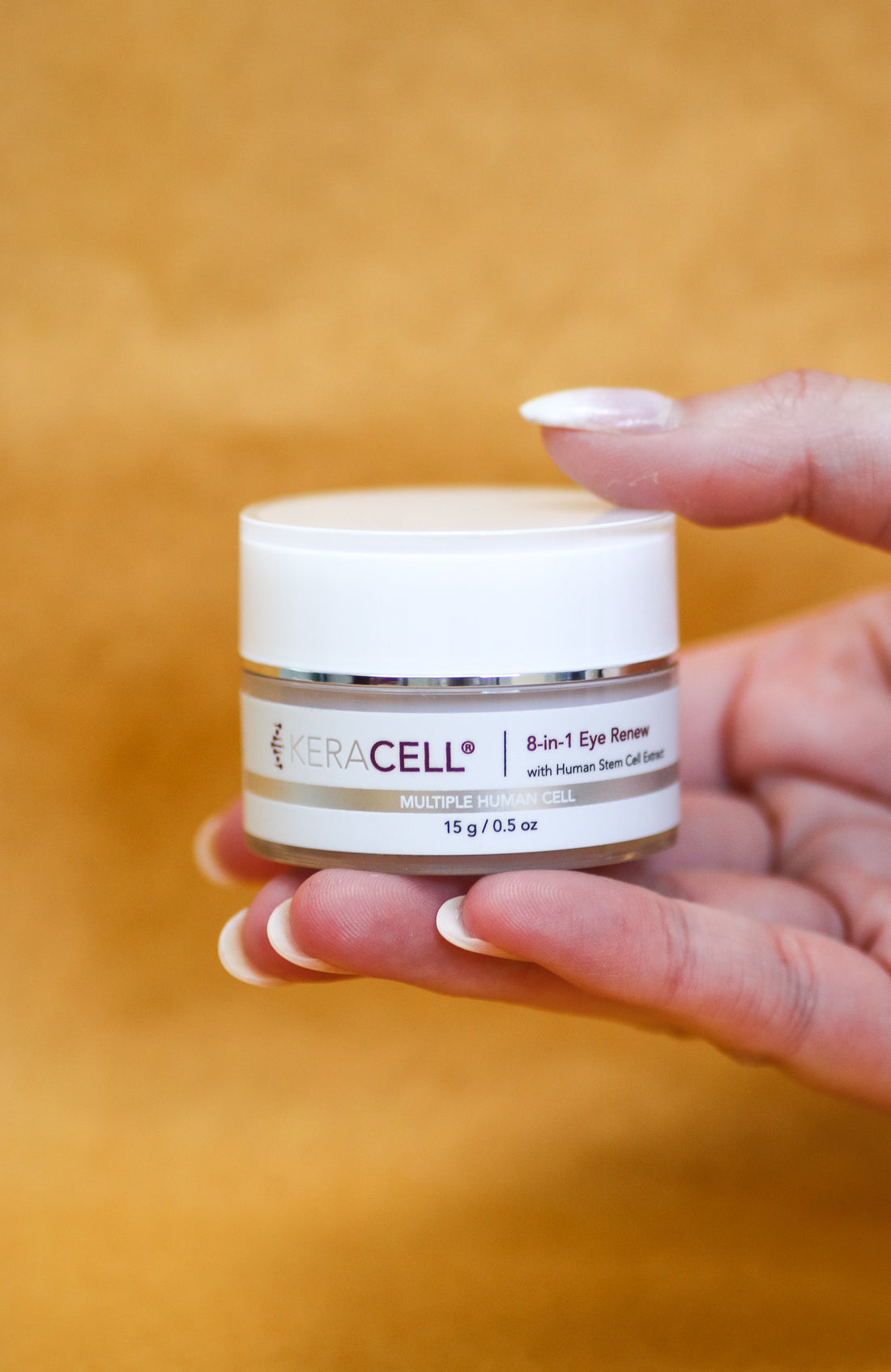 KERACELL® 8-in-l Eye Renew with MHCsc™ technology is the ultimate eye restoration treatment to help minimize fine lines and wrinkles, reduce under-eye and eyelid puffiness and minimize dark circles. This dense cream fights the signs of aging with targeted peptides, botanical extracts of cucumber and licorice root to help firm, lift, brighten and smooth the eye area. Soft focus and line blurring agents provide an immediate effect and Argireline® helps relax muscle contractions that lead to permanent wrinkles.
BENEFITS:
• Moisturizing
• Smoothing
• Anti-Wrinkle
• Anti-Puffiness
• Instant "freezing" Effect (with Argirline®)
Apply the cream around the eye contour and gently pat in until absorbed. Used according to directions, this product should last approximately 3 months.
Hands down the best. I ran out and tried another product. Big mistake! after a few days using the 8-in-one I saw big improvement. Love that it's light weight and quickly absorbent.
Good eye cream
Only been using for 2 weeks, so I don't see any results yet, but it is creamy and blends in quickly