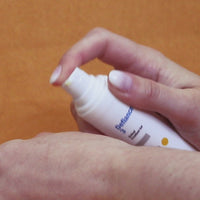 Retinol is a form of Vitamin A, a time-tested ingredient that improves the appearance of fine lines (in around 4 weeks), wrinkles (in around 12 weeks), skin texture, and smoothness. The EmoluGel formulation is appropriate for normal to dry skin.
Suitable for normal and dry skin. Apply every other night (for best results alternate with a product that contains vitamin C)
Use with caution, avoid eyes, and follow instructions as printed on the packaging.
For more specific instructions, please contact the office to schedule a virtual consultation with one of our experts.
Great product
I've been using this for 5 years. It's very good