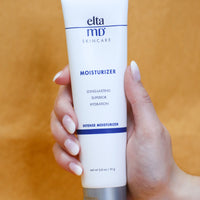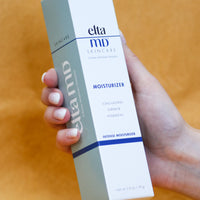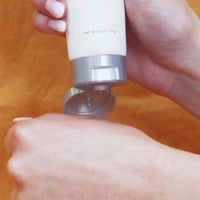 Melts on contact and retains 90% of skin's moisture for at least 12 hours. It applies easily and gently to avoid disturbing tender, irritated skin. This intense occlusive moisturizer absorbs deeply to moisturize and soothe inflamed, irritated, flaky, intact post-procedure skin. This waterless, sensitivity-free moisturizer is well tolerated on extremely sensitive skin resulting from cosmetic and medical treatments.
Apply EltaMD Moisturizer daily to dampened skin. Because EltaMD Moisturizer is very concentrated, gently apply only a pearl-size amount with your fingertips. After two minutes, pat off any excess. EltaMD Moisturizer melts on contact, absorbs deeply, and retains moisture for up to 12 hours. EltaMD Moisturizer also works well on minor to severe burns, including sunburn.
Petrolatum, Paraffin, PVP Eicosene Copolymer.
Ingredients may change, due to regulatory labeling requirements. Please refer to the actual product packaging for the most current information.