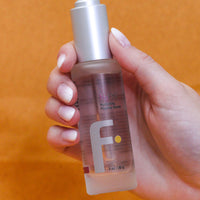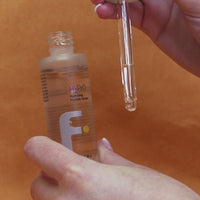 A unique hyaluronic acid-based, oil-free gel designed to enhance skin moisture and improve the appearance of fine lines and wrinkles. Can be applied under make-up, sunscreen, or moisturizer and is appropriate for all skin types. Also useful as a light moisturizer for oily skin.
Suitable for all skin types. Apply as needed alone or under creams and lotions. Used according to directions, this product should last approximately 2 months.
Absolutely love this product
Every time I use this product my face is GLOWING.
Really nice serum !
This goes on smooth and feels great on my skin.. I use it under sunscreen and under retinol also.
A staple serum
This hylaronic acid serum feels amazing on my skin and truly makes it more radiant with consistent use. It lasted me 4 months through the dry winter! The packaging makes it easy to travel with. Will definitely rebuy
Like for bedtime.
I wasn't sure about this product. But it's really moisturizing for my combination skin. I preferred using it at night. Certain foundations didn't do well with the serumy texture. If u go makeup free, then it'll be perfect. But it's a staple in helping my skin look it's best.
Love it
It's a very nice product it makes my face feel hydrated I buy all the time