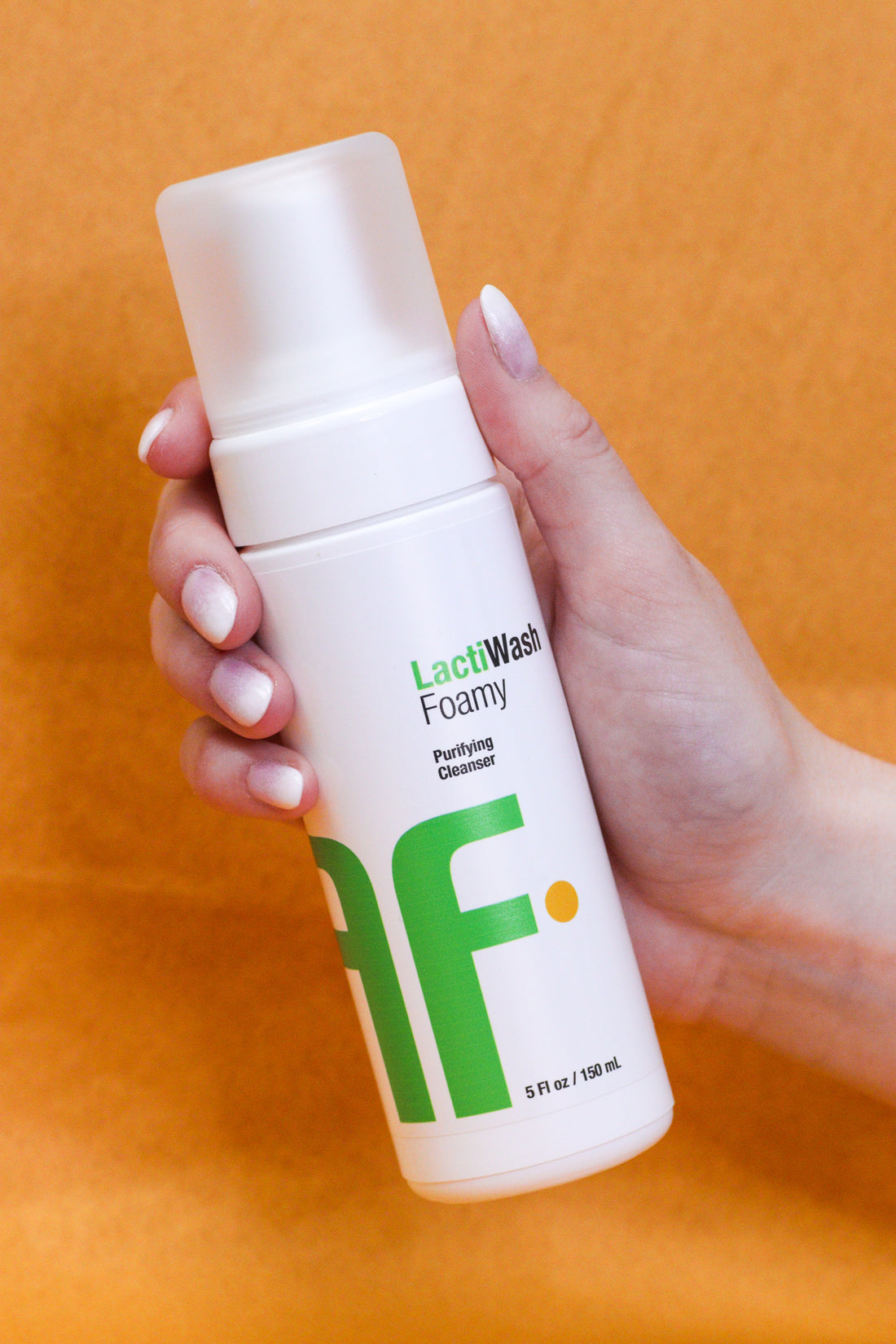 LactiWash Foamy helps remove excess lipids without overdrying the skin and contains Lactic and Salicylic acids to enhance exfoliation. This product is designed for patients with normal to oily skin.
Suitable for combination and oily skin types. Use as needed. Wet hands, apply to skin, rub gently, and rinse with warm water. Can be used both day and night. Used according to directions, this product should last approximately 2 months.
Great for Rosacea!
I have trouble finding a gentle cleanser that will still lightly exfoliate my skin. This one is IT! My new favorite cleanser! Lactic acid is great for rosacea-prone skin like mine. I have noticed a difference in my skin since I started using this a few times a week!
My Favorite Daily Cleanser!
I have combination skin. I can be dry around the lower half of my face, but my forehead and nose area can sometimes breakout. I love LactiWash Foamy! It keeps breakouts in check without causing dryness. The foamy texture feels amazing!