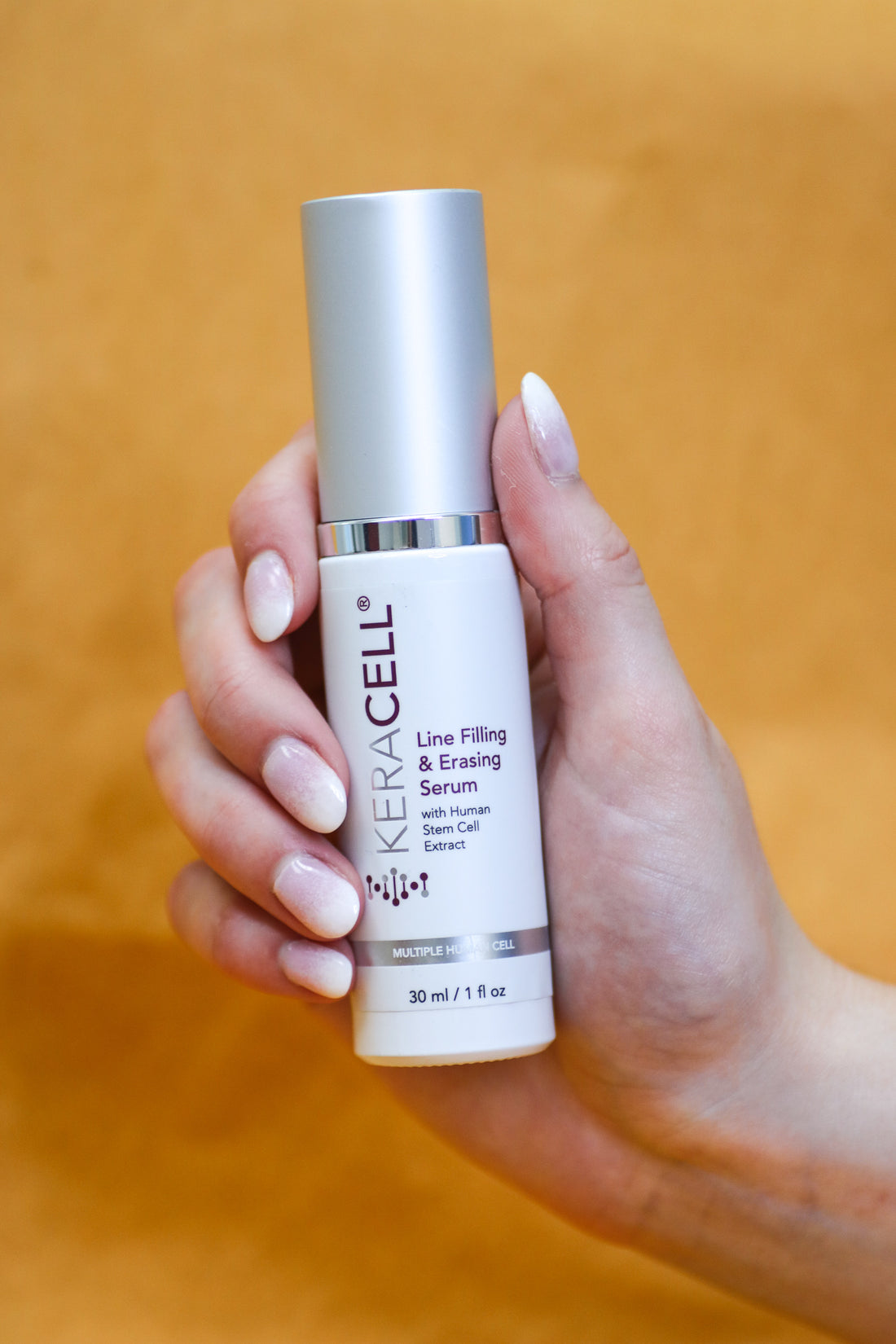 Line Filling & Erasing Serum
KERACELL® Line Filling & Erasing Serum, featuring MHCsc™ technology is specially formulated to nourish and restore the skin and target the wrinkles and sagging skin in the jowl area, nasal-labial folds (marionette lines), and around the eye area. Line Filling & Erasing Serum helps to plump and restore the health of the skin and helps rebuild the extracellular matrix to prevent the loss of the volume around the eyes and face and improve firmness and elasticity.
Apply two pumps of serum to deep lines and wrinkles, expression lines, and sagging jowls. Massage in until completely absorbed. Use daily for best results. Follow up with your normal skincare or beauty routine. Used according to directions, this product should last approximately 3 months.