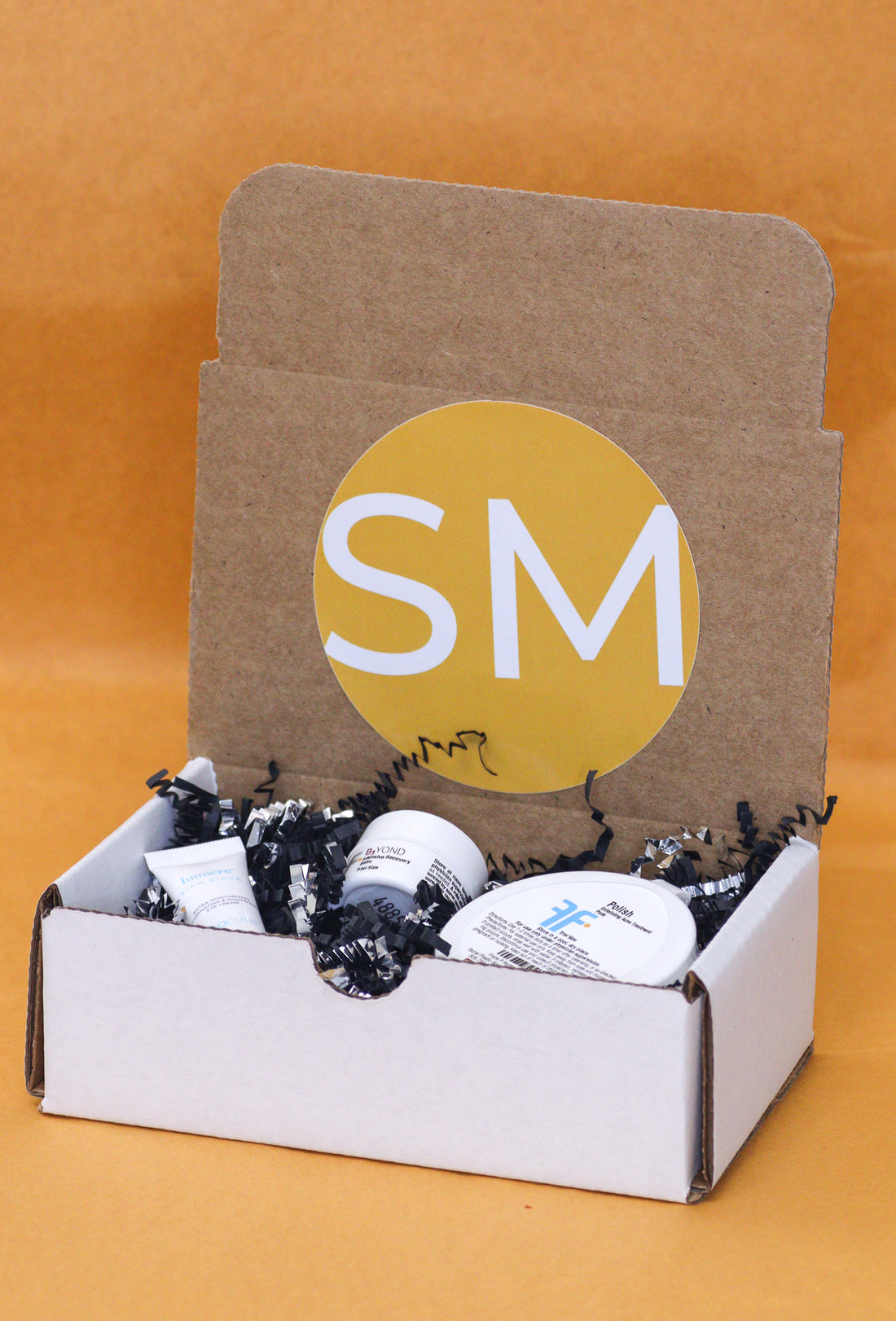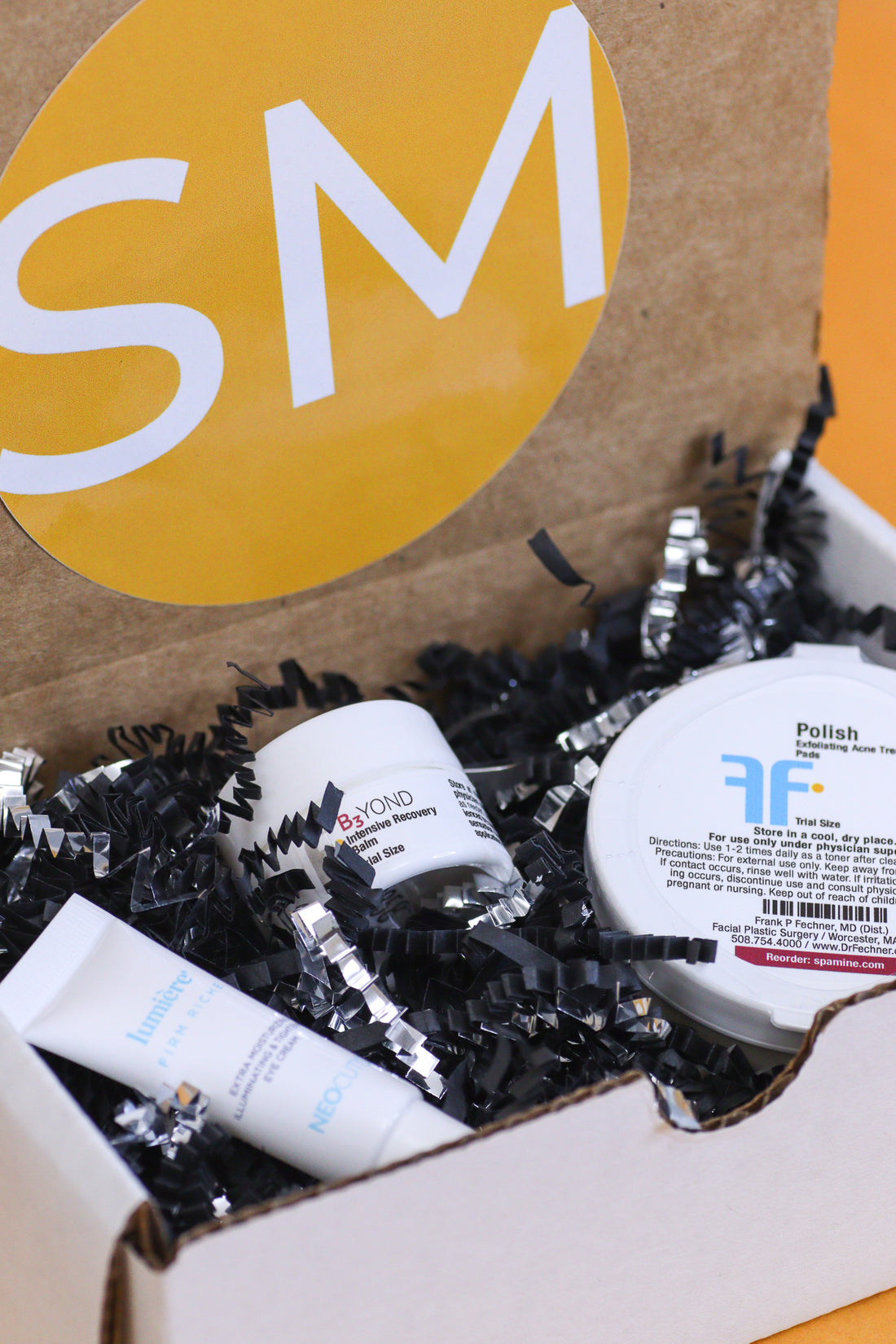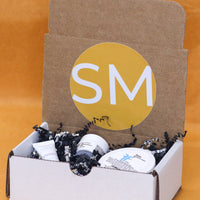 If you're not sure what to purchase, or would just love to try something new, check out our sample box! Aesthetician hand-picked products that will give you the opportunity to try before you buy. This product also makes a great gift!

This box includes 3 random samples we'll send over to help you decide what to purchase next! 
Is there something specific you want to try? Include it in the notes at checkout and we will try our best to accommodate based on sample availability.