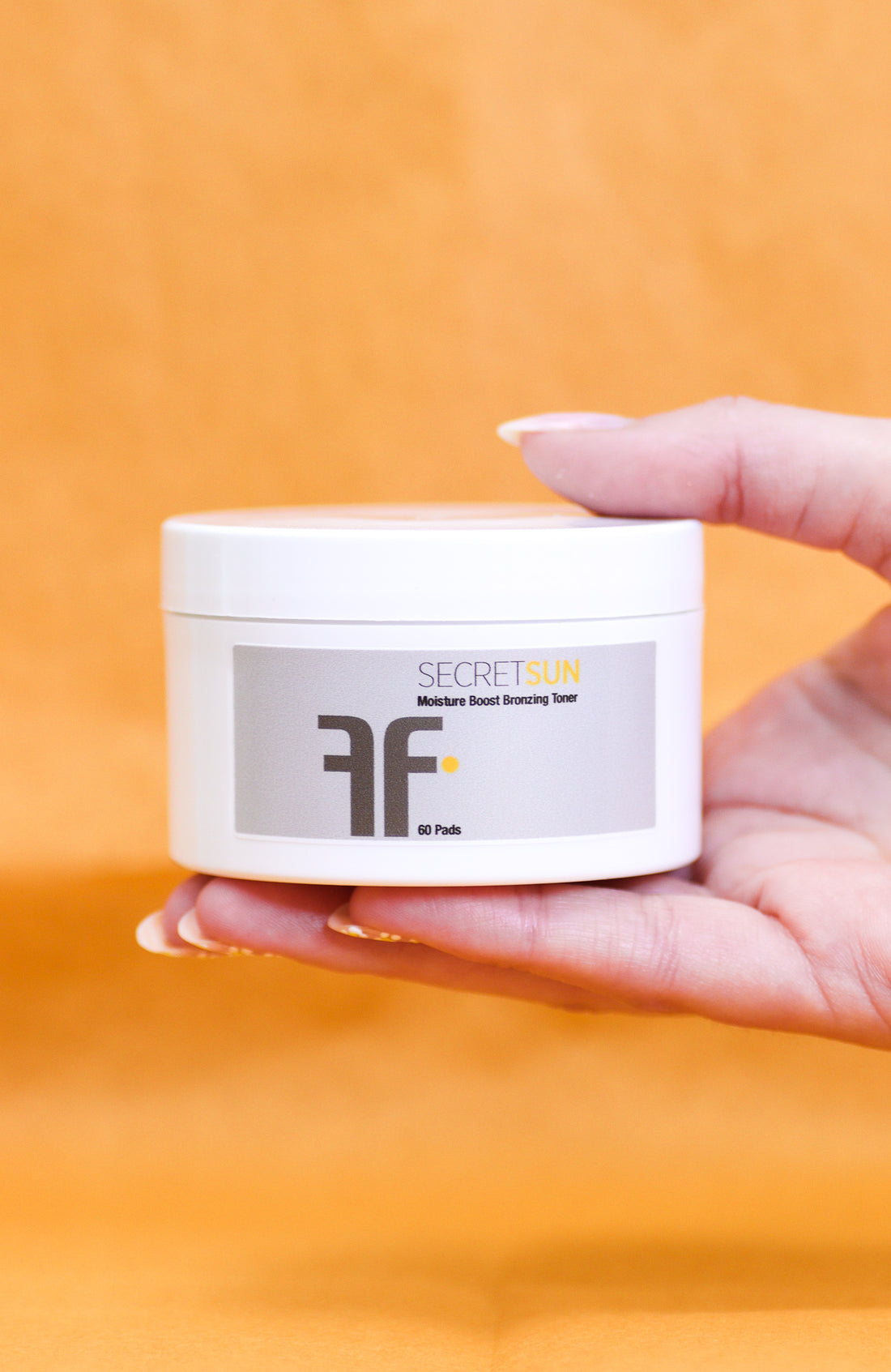 A gentle, hydrating bronzing self-tanning pad that provides a healthy glow. Contains Hyaluronic acid + Niacinamide. Contains 3.5% DHA & 1% Erythrulose. Fragrance-free. 
This product may temporarily darken age spots, sun damage, and hyperpigmentation.
Can be applied to the face, neck, and chest 2-3 times weekly. Can use more frequently to achieve richer color. For maximum results, exfoliate first with Scrub.