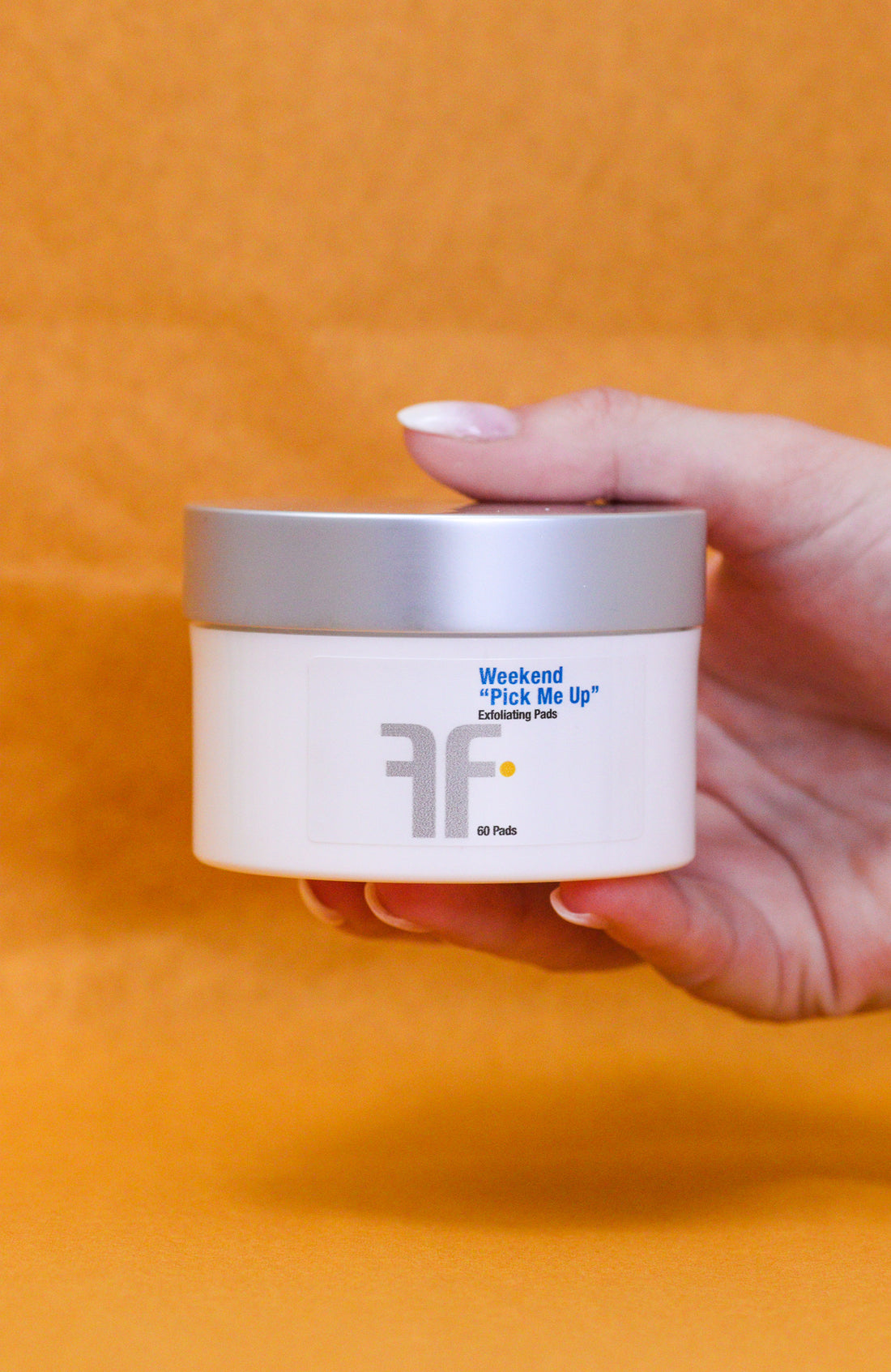 Weekend "Pick Me Up" Pads
*A virtual or phone skin consultation by our clinic staff is required prior to initial use of this product. If you purchase this item online, your order will be put on hold until we can verify your purchase history. Please contact us at 508-754-4000 to schedule a consultation if this is your first time purchasing this item.*
Contains Phytic, Lactic, and Azelaic acids. The easy-to-apply pad facilitates uniform application to broad skin surfaces.
Suitable for all but dry, sensitive skin. Use 1-2 times weekly, as directed. Increase contact time gradually
Use with caution, avoid eyes, and follow instructions as printed on the packaging.
For more specific instructions, please contact the office to schedule a virtual consultation with one of our experts.
Pick me up pads
Wonderful product. Will definitely purchase this item again. Strongly recommend
The best!
these exfoliating pads are the best! I have never used anything that instantly made my skin look so good after just once use! Its incredible. My skin is so soft and glowing after. It also helps with my breakouts. I strongly recommend.